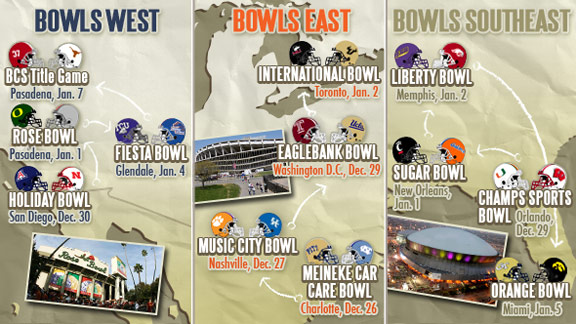 The time has come once again for SportsTravel's annual look at what we call The Ultimate Road Trip -- taking in four bowl games in your choice of three separate regions that you can reasonably drive to within a week's time or so.
Indeed, we're goin' bowlin'.
But before we get to the 12 destinations highlighted among the 34 bowls to be played between Saturday and Jan. 7, we want to provide you with a little background and history of the longevity and lucrativeness of some of the games that compose the great tradition we know as bowl season.