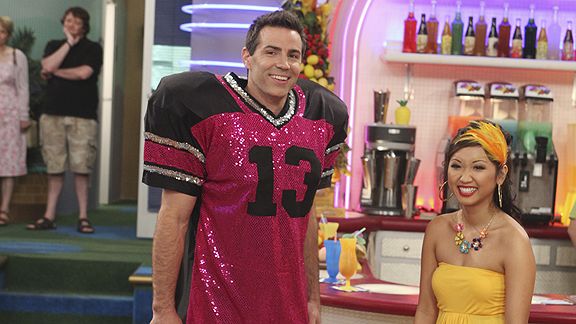 The Disney Channel Career change? Kurt Warner shows off his acting skills on Disney's "The Suite Life on Deck."
Even as Kurt Warner leads the Arizona Cardinals toward another Super Bowl run, there are rumors he may retire after this season.
Which seems especially ridiculous after his 379-yard, five-touchdown performance in last week's NFC wild-card win over Green Bay.
Consider for a second, though, that Warner has other talents and other aspirations. Tune into Disney XD's "The Suite Life on Deck" (airing Jan. 18 at 6:30 p.m.) to see the man in action, and you'll understand why he might have other pursuits in mind.
Take a look at more screenshots here. The man does look good in costume.