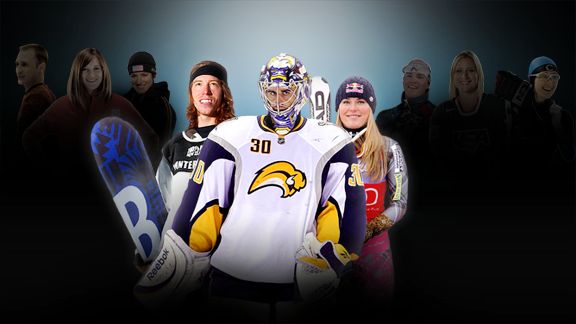 ESPN.com Illustration
The Winter Olympics are here, and Page 2 is downright giddy for the competition to begin in full force. You can share in our earnest excitement by joining Page 2's Vancouver Pick 'Em group.
We'll provide updates on the leaderboard in this space. If none of our Page 2 experts pulls off the triple lutz and lands atop the leaderboard, we'll go back and bribe the French judge.
More likely, we'll interview the champion and give him or her oodles of faint praise.
To sign up, follow these three simple steps:
1. Click on the Vancouver Pick 'Em home page.
2. Create your entry.
3. Click on "Create or join a group" … then type "ESPN Page2" into the search window. Then click to join our group.
You can also create your own group and participate in multiple groups with the same entry.
The first Vancouver Pick 'Em event starts Saturday at 12:45 p.m. ET, so be sure to enter your picks by then. See you at the rink.
• Click here for ESPN.com's coverage of the 2010 Winter Olympics