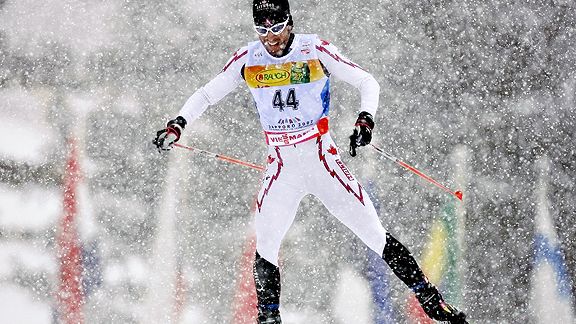 AP Photo/Lee Jin-manCanada's Brian McKeever has a chance to make history at the Winter Olympics.
This week, Canadian cross-country skier Brian McKeever will make history by becoming the first athlete to compete in a Winter Olympics after previously having competed in a Paralympics.
McKeever who suffers from Stargardt Disease and is legally blind, competed in the Paralympic Games in 2002 at Salt Lake City and 2006 in Turin. He also plans to take part in this year's Paralympics in Vancouver March 12-21.
Before McKeever, five athletes competed in both the Summer Paralympics and Olympics. They are Neroli Fairhall of New Zealand, Paola Fantato of Italy, American Marla Runyan, Poland's Natalia Partyka and Natalie du Toit of South Africa.
The first Summer Paralympic Games started in 1960 in Rome. The first Winter Paralympics started in 1976 in Ornskoldsvik, Sweden. This is the first time a Canadian city is hosting the Winter Olympics and Paralympics in the same year as the 1988 Paralympics were held in Innsbruck, Austria, instead of Calgary.
Although those six athletes are the only ones to compete in both the Paralympics and Olympics, there have been other athletes with disabilities who have competed in the Olympics.