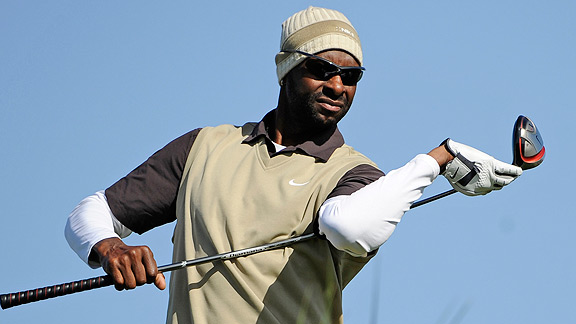 Chris Condon/PGA TOUR/Getty ImagesNFL Hall of Famer Jerry Rice struggled on the golf course. And we mean struggled.
After a dismal first day, Jerry Rice joked about melting down his putter. Might have been a sound idea. Making his professional golf debut on the Nationwide Tour, the pro football Hall of Famer missed the cut, finishing 17-over and 151st among the 152 players who completed two rounds.
How does Rice's nascent effort to forge a second athletic career compare to other sports stars' attempted career crossovers? Page 2 takes a quick look at the good, the bad and the ugly:
The Good
John Brodie: The 1970 NFL MVP and longtime San Francisco 49ers quarterback -- yes, the Niners actually had a good signal-caller before Joe Montana -- spent three seasons on golf's Senior Tour, tallying six top-10 finishes and winning one tournament.
Althea Gibson: The first African-American woman on the world tennis tour, Gibson earned a No.1 ranking and won five Grand Slams -- and then joined the LPGA, playing for seven years and tying for second place at the 1970 Buick Open.