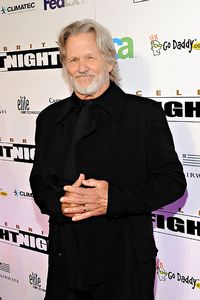 Michael Buckner/Getty ImagesKris Kristofferson was inducted into the Country Music Hall of Fame in 2004.
What if legend Kris Kristofferson continued playing football instead of switching to singing and acting?
"You never know. I might be drafted by the NFL," said the 73-year-old Kristofferson, who was inducted into the Country Music Hall of Fame in 2004.
Kristofferson grew up in California in the mid-1950s and played football and rugby at San Mateo High School and then Pomona College. He even appeared in Sports Illustrated's "Faces in the Crowd" feature. But Kristofferson, who was about 5 feet 10 and 160 pounds, had several concussions and was told not to play anymore.
"That was kind of the turning point for me. I missed playing football but those coaches didn't want me out there because of my head injuries," Kristofferson said. "It's funny that I can't remember any of my classes, but I do remember how I did in each game."
Kristofferson knew he was undersize to play defensive end and linebacker but worked and worked at it. "It's probably the best lesson I could pass on to my eight kids," he said. "Anything you can imagine and dream, you can do. I was living proof of it."
Kristofferson now lives in Hawaii with his family and still travels playing music.
"It was scary at first playing by myself," Kristofferson said, "but I now have all this freedom. I'm loving it."