Dear Daniel Snyder God,
I don't ask for much. So please give me this. Give me the one thing that would make life as a Washington, D.C. sports fan worth living again, the lone event that would match the giddy thrill of Steve Spurrier in Osaka.
Put Terrell Owens in a Washington Redskins uniform. Posthaste.
Look, I'm not asking for the snakebit Wizards to get the top pick in the NBA draft. (We both know they'll blow it.) Nor am I requesting that you deliver a Stanley Cup to the Capitals. I just want you to facilitate a move that already may be in the works. A move that already makes perfect sense.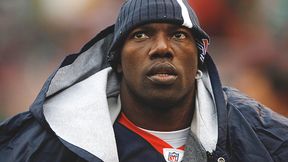 Jared Wickerham/Getty Images
Think about it. Owens is looking to take revenge against the principal teams that unceremoniously dumped him: Dallas and Philadelphia. Guess what? Those teams are in the Redskins' division.
Now, suppose Owens isn't up for payback. Because he's old. And can't catch. And is generally washed-up. Not a problem. D.C. is the perfect place for stars past their primes.
In true "Weekend at Bernie's" fashion, we traded Chris Webber for Mitch Richmond, signed Deion Sanders and Jeff George. We celebrated Michael Jordan's every balky, ground-bound jumper, believed that he would somehow have a mystical impact on our troubled youth (Tim Russert's words). We printed thousands of Bruce Smith "SACK KING" T-shirts. If T.O. catches a touchdown pass -- heck, if he produces a couple of first downs -- we'll probably erect a bronze statue outside FedEx Field.
After Gilbert Arenas' attempt to play locker-room Tony Stark, it's not as though the bar for our expectations is set particularly high.
Owens is a self-serving attention-seeker, narcissistic and defiant and maddening and charming, an instrument of mass dysfunction. So what? We're home to Congress. Adding T.O. also would secure our continuing status as NFL offseason champions. We take great pride in that. We can't have the New York Jets stealing our thunder. Please make this happen. Give us Owens, his mouth, his tears, his driveway sit-ups. If nothing else, the entertainment value will be through the roof.
Besides, when the Skins finish 6-10, we're going to need a scapegoat.
Sincerely,
Patrick Hruby