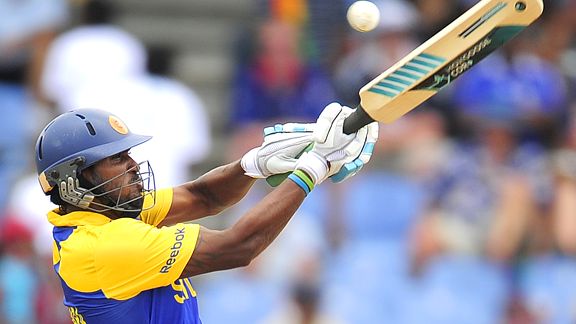 Emmanuel Dunand/Getty ImagesSri Lanka, New Zealand, Jamaica and the U.S. are playing cricket this weekend on ESPN3.com.
A historical bat and ball matchup takes place in Florida this weekend. No, it doesn't include the Marlins. They're in Chicago playing the White Sox. Nor is it the Rays. They're in Houston playing the Astros. In fact, it's not even baseball related.
It's Sri Lanka against New Zealand, a battle of two powerhouses in international cricket. Yes, cricket, that odd bat and ball sport which Sports Illustrated writer Paul Gallico described, "takes three days to play, in which runs are scored by the dozens and Centuries, and batting stands of one hundred are not uncommon. And the break for tea is considered the most deliciously funny business this side of a comic valentine."
Sri Lanka and New Zealand will be the first International Cricket Council teams to play on American soil. It will also be the first time an American audience will get a glimpse at cricket stars like Daniel Vettori, New Zealand's young captain, and Sri Lankan batsman Mahela Jayawardene.
The teams will play each other in The Pearls Cup at the Broward County Regional Park in Lauderhill along with the United States against Jamaica in a doubleheader of matches that will air live on ESPN3.com at 3:30 p.m. ET Saturday and noon ET Sunday.