When celebrity chef Rocco DiSpirito was asked by his chiropractor to help with a charity event, DiSpirito thought: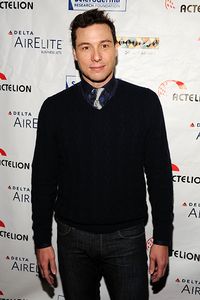 Bryan Bedder/Getty ImagesRocco DiSpirito has run in about seven triathlons and has exercise fever.
"Sure, how many portions of tuna do you need? What kind of scallops do you want?"
What the New York-based chef and author didn't realize was the chiropractor wanted him to run in a triathlon.
"I was having serious back problems. That's why I was seeing him! And he wanted me to compete in a triathlon? I barely knew what that was," said DiSpirito, who is 43 and was once voted People Magazine's "Sexiest Chef Alive". "But I always say yes when it comes to charity. And he did fix my back!"
That was four years ago.
And now, Dispirito has six or seven triathlons under his belt, including the Ironman 70.3 World Championship, which will be broadcast Saturday on NBC. That was 1.2 miles, biking 56 miles and running 13.1 miles in Clearwater, Fla.
"I endured six hours straight of pure pain, and I loved every bit of it," he said. "I wasn't going to give up. I'm an absurdly stubborn guy."
All this exercise changed his diet, and now DiSpirito eats healthier. And he has started to create recipes that have the same great taste but lower in fat.
"I still love lobster bisque and a grilled cheese sandwich," he said. "But with all this technology we have today, I'm working on ways to cook them differently. I'm making them a healthy makeover."