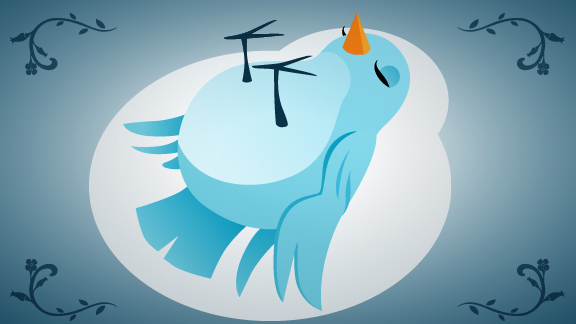 iStockphoto.com/Ceneri The hopes and dreams of so many NBA franchises might be too much for Twitter to handle.
With so few people covering LeBron James these days it's nearly impossible to know where he is or what he's thinking at any given time. But the most important free agent in the history of free agency is media savvy.
That's why he's created his own Twitter account: @KingJames.
You can follow LeBron, but he hasn't posted anything yet. Chances are he'll use his first tweet to announce where he'll be playing next year. I'm sure everyone in the front offices of the Nets, Knicks, Heat, Bulls, Clippers and Cavs is holding their breath over those inaugural 140 characters.
For one team, it'll be a red letter day in franchise history. But for the other five, the fact that they didn't land King James will be made ten times worse because of the way they'll receive the news.
Finding out on Twitter will be like getting dumped through email.
It's the basketball equivalent of being dunked on by J.J. Redick. No matter how hard you scrub, you won't be able to shower off that feeling.
Just ask Shaq. He learned of his trade to the Cavaliers last summer via Twitter.