Sorry, girls.
Ryan Sheckler doesn't want to do another reality show any time soon.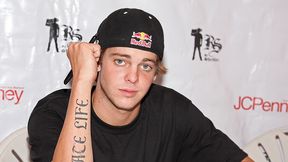 Mike Coppola/FilmMagic
"I really want to focus on my skateboarding," said Sheckler, who starred in "Life of Ryan" on MTV from 2007-09. "I can't say I'd never do TV again, but I really want to concentrate on my sport."
The 20-year-old Sheckler, who considers San Clemente, Calif., his hometown, has been skateboarding since the age of 6. He really hit his stride in 2006-07, becoming one of the top skateboarders in the world. But then the TV bug hit and he hasn't really done much serious skating since.
"I want to work on my skills and start really competing again. This is my first love and what I really want to do," Sheckler said. "And I want to look at increasing my brand through my clothing line."