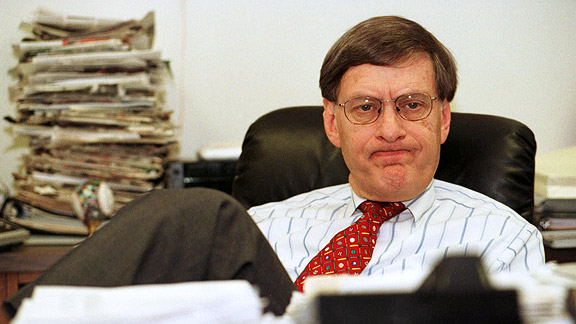 AP Photo/Morry GashBaseball commissioner Bud Selig makes our list for All-Beer name team.
Last Saturday, the world observed Adolphus Busch's 171st birthday. The patriarch of the Anheuser-Busch/InBev family of brewers, Adolphus presumably endorses the unveiling of the All-Beer Team. So raise a glass and toast (responsibly, of course) the following individuals for the suds and substance of their deeds:
Sam Adams: The Boston Beer Company's marketing slogan says Sam Adams was a brewer and a patriot. So was Sam Edwards Adams. Well, at least the Patriot part. Our Sam Adams played guard for the New England Patriots from 1972-80.
Carling Bassett: This one's almost too easy. The Canadian tennis player's father, John Bassett, traces his family lineage to the people who brewed and marketed what is now Carling Black Label. As for Carling Bassett, she made the quarterfinals of the French, Australian and U.S. Opens in the 1980s.
George Foster: If the last name is "Australian for Beer," then George was simply "Pitcher-Speak for Fear." Foster hit 52 homers for the 1977 Reds and became the first player in either league to top 50 since Willie Mays a dozen years earlier.
Mia Hamm: It's unlikely that the greatest women's soccer player in history consumed too many of her namesake's products while honing her skills, which ultimately translated into two Olympic gold medals, two World Cups and four NCAA titles. Hamm is to the new Women's Professional Soccer what Jerry West is to the NBA. Her silhouette adorns the WPS logo. Hamm's brewery, now a Miller subsidiary, is in St. Paul.