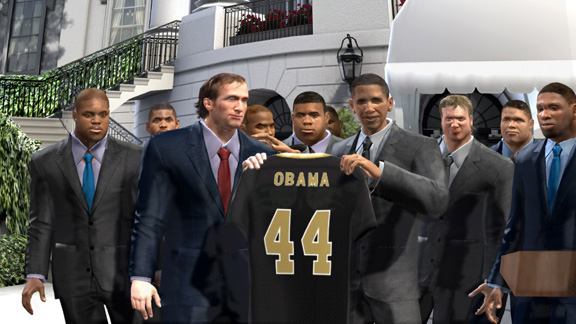 EA SportsPresident Obama and New Orleans quarterback Drew Brees share a photo op in "Madden NFL 11."
Winning the Super Bowl in "Madden" has been one of the most anti-climatic events in all of sports gaming throughout the years. But that's all about to change thanks to a little help from the White House.
Now the game's Super Bowl celebration includes team specific commentary by Gus Johnson, a parade, and even a trip to Washington D.C. where your team's star player will not only shake polygonal hands with the president, but present Barack Obama with his own team jersey.