In case you missed it, U.S. Ryder Cup captain Corey Pavin and Golf Channel contributor Jim Gray had a bit of a tiff on Wednesday.
After a disagreement over the accuracy of Gray's report that Pavin would guarantee Tiger Woods a spot on the team, the two faced off in a heated exchange.
Page 2 imagines what it would be like if these two heavyweights flyweights paperweights ever decided to get in the ring: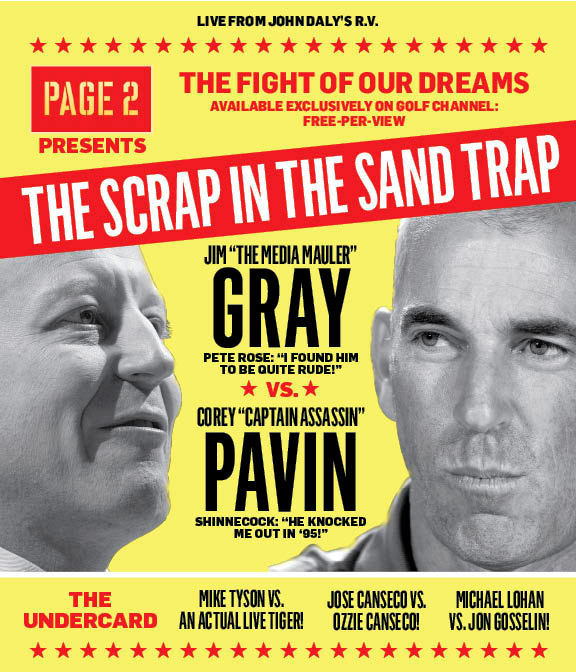 DJ Gallo and Thomas Neumann contributed to the delinquency of this item.