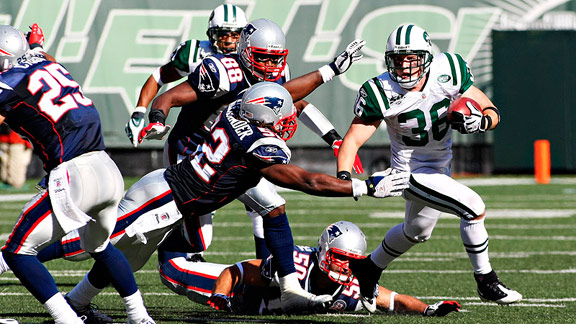 Brian J. Myers/US PresswireThe Pats vs. Jets is one of the league's more hotly contested rivalries, which has one new home, too.
•
Photo gallery: must-see games for NFL road trips
|
NFL Stadium Guides
Now that your NFL fantasy league draft picks are behind you, it's time to get down to the very real matter of making arrangements to see some actual football.
Planning an NFL weekend is one of life's great pleasures, and the schedules of many people revolve around the league in the fall and winter.
We call out 10 games that are worth making a special trip.
Remember, these are not necessarily the best matchups, rather they are road trips that should be memorable for more than merely the action on the field. Most include other sporting events.
Our trips span two continents, three countries and go from the newest and most expensive stadium in the NFL, the new Meadowlands stadium, to the smallest market in the NFL, Green Bay and venerable Lambeau Field.
It's time to purchase airline tickets, make hotel reservations and get your bags packed for The Travel Ten of some of the best fun of the season: