Archie Manning is glad that's over.
The "Manning Bowl" pitting his sons against one another resulted in a 38-14 victory for Peyton and the Colts over Eli and the Giants.
"I wish it'd been a little better game," Archie said. "The Colts, it was their night, but that's football."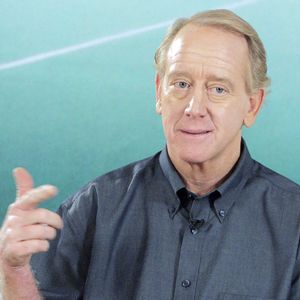 AP Photo/Reed SaxonArchie Manning is happy his sons won't be facing each other again soon.
He said he and his wife, Olivia, are ready to leave the game behind. "They only play every four years," he said. "We like to move on to the next game. It gets a lot of attention and we understand it. We just take pride that our sons have worked hard and they handle their position as a quarterback."
Manning talks about football like a man who's raised two Super Bowl MVPs. He's knowledgeable on issues at every level, from the evolution of high school offenses (something he sees at his family's camp, the Manning Passing Academy) or the makeup of his beloved Southeastern Conference.
High school offenses have become much more sophisticated in the past 15 years, he says, owing to the advent of 7-on-7 tournaments. "Kids are doing more in their offseason," Manning said. "That's what the college quarterbacks, the pro quarterbacks do. That's how you get better." He said they're particulary good because they're no-contact practices. "Nobody's getting hurt."
He discussed the SEC's recent realignment drama, saying, "I like our conference. One thing about it, they're not gonna sit still, though. I know the SEC was right in there" in the discussions, saying he'd heard the reports that the SEC had invited Texas A&M and Oklahoma.
"It's a strong league," he said. "I guess you start with the fan base. People are just so passionate about football in the South. Great rivalries through the years. Unbelievable rivalries. It's healthy."
And he's continuing to work with college football in his role as chairman of the National Football Foundation and College Football Hall of Fame, who have partnered with the Liberty Mutual Coach of the Year program.
Manning said the program honors coaches, not just through wins and losses, but with other contributions. "It recognizes coaches for sportsmanship, integrity, academics, responsibility, all the things we want our coaches to be," he said.
Fans vote for the finalists for the award at www.coachoftheyear.com.
Manning also said Liberty Mutual would donate $1 million if two teams combine to play a penalty-free game. Each school would get $500,000 to donate to the charity of its choice.
"There have already been seven teams to play a game without a penalty this season," Manning said. "I think it's gonna happen."