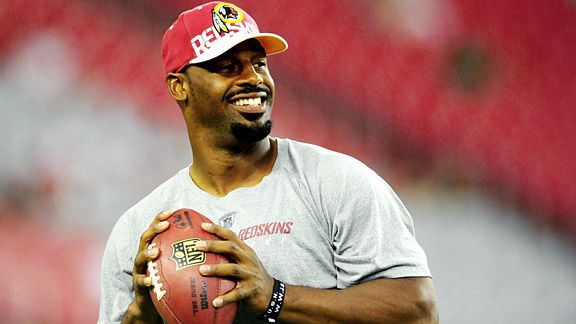 Mark J. Rebilas/US PresswireDonovan McNabb's return to Philadelphia has earned top billing in Week 4.
Every Friday through the Super Bowl, David Fleming will check in with 12 things about the NFL.
Donovan McNabb's return has been broken down thousands of times. So this week the Flem File delivers 12 facts and stories that haven't been discussed much this week, starting with how McNabb reacted to a Vick photo shoot last year.
• Click here to read this Insider article by David Fleming in its entirety