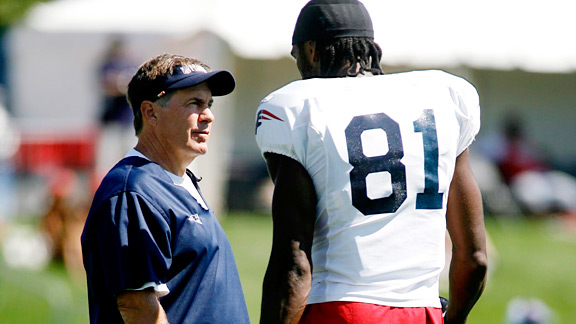 Stew Milne/US PresswireBill Belichick may have been trying to avoid disaster, but he's going to regret letting Randy Moss go.
Every Friday through the Super Bowl, David Fleming will check in with 12 things about the NFL.
Bill Belichick isn't usually wrong about anything. But this time, by trading Randy Moss, he's going to have serious regrets (12 of them in fact) and the Patriots may take a serious hit without their deep threat.
• Click here to read this Insider article by David Fleming in its entirety