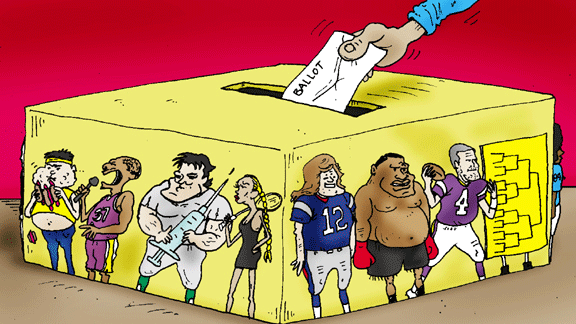 Kurt Snibbe/ESPN.com
As part of our celebration of still being employed 10 fantastic years of Page 2, we want you to vote for our inaugural Hall of Fame class.
Who provided Page 2 with the juiciest material over the past decade? Who are the sports figures that kept you clicking? Who made you laugh the hardest?
Balloting continues until 5 p.m. ET on Thursday. Vote early and often!
• Click here to cast your ballot for the Page 2 Hall of Fame!
• Click here to read Patrick Hruby's P2 HOF voters guide
Be sure to check back on Friday for the riveting induction ceremony.