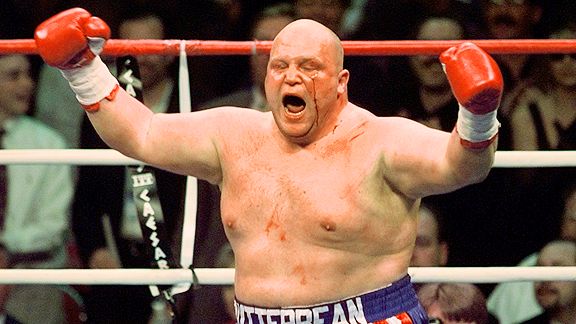 AP Photo/Jeff ScheidButterbean makes our All-Thanksgiving team as one of the tasty sides.
On this Thanksgiving, let us recognize an all-Thanksgiving team. Like any Turkey Day menu, it's a mix of the tasty and indigestible:
MAIN DISH
Joe "Turkey" Jones: Former Cleveland Browns defensive end got his nickname by reportedly falling for his teammates' prank as a rookie, when he was told a Cleveland-area farm was giving away free Thanksgiving birds to players. The best part: He apparently fell for the same joke his second year, too.
Honorable mention -- Mark "The Bird" Fidrych, Joe "Ducky" Medwick and Rich "Goose" Gossage
SIDES
Cedric "Cornbread" Maxwell, Anthony "Spud" Webb, Cornelius "Biscuit" Bennett, John Edward "Beans" Reardon, Frank "Noodles" Hahn, Kevin Saucier and Eric "Butterbean" Esch
DESSERT
Harold "Pie" Traynor
Walter Payton -- Pure "Sweetness"
Darryl Dawkins -- How about a little "Chocolate Thunder"?
AFTER DINNER
Eric "Sleepy" Floyd and Lafayette "Fat" Lever