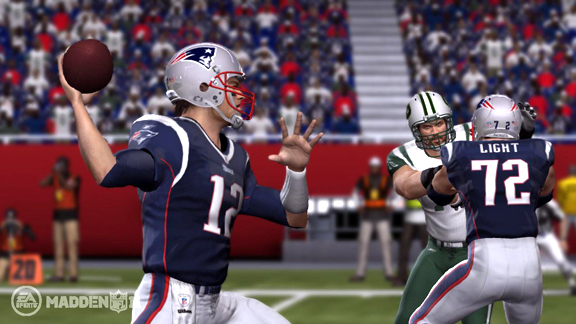 EA SportsNew England vs. New York Jets
Tom Brady throws a touchdown pass to Wes Welker in the final minutes to beat the Jets. Stevie Johnson actually catches a game-winning pass for the Bills. Peyton Hillis runs like a monster against the Dolphins.
Those are just some of the storylines simulated by EA Sports' "Madden NFL 11" for Week 13 of the season.
But that's not all as EA Sports also provided sims for some of the top college games of the week using the AI of the popular "NCAA Football 11."
Click on the links to find all the predicted game winners and stat leaders before the games are played.