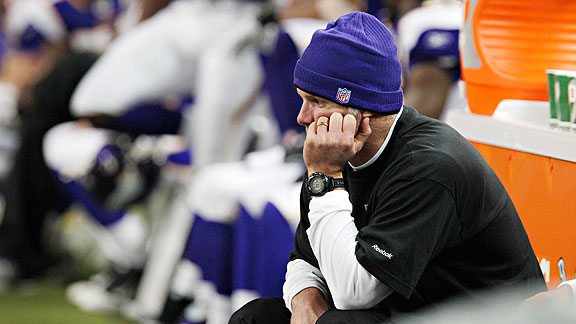 AP Photo/Carlos OsorioBrett Favre probably had plenty on his mind on the bench.
At Page 2, we know you're funny, so share your gift. We'll find a great photo, and you provide the caption.
Today's photo is Brett Favre sitting on the bench in the fourth quarter of the Vikings' 21-3 loss to the Giants on Monday night.
Gives us your best shot in the comments.