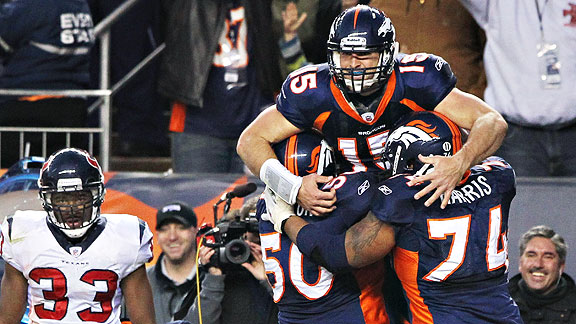 Doug Pensinger/Getty ImagesYou've got a choice of caption subjects here. Have at it.
At Page 2, we know you're funny, so share your gift. We'll find a great photo, and you provide the caption.
Tim Tebow jumps into the arms of his offensive linemen J.D. Walton and Ryan Harris after his game-winning six-yard bootleg touchdown run in the fourth quarter on Sunday as Texans safety Troy Nolan walks away. The Broncos defeated the Texans 24-23.
Give us your caption in the comments.