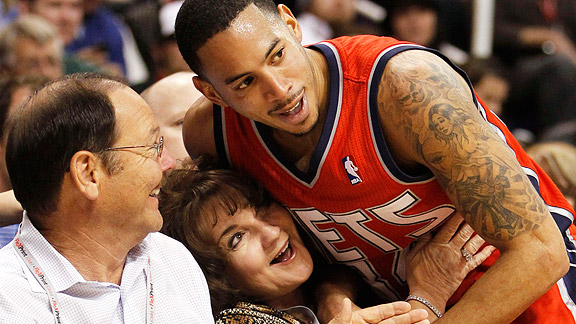 AP Photo/Ross D. FranklinWhat's are the Nets' Devin Harris and the Arizona fans discussing?
At Page 2, we know you're funny, so share your gift. We'll find a great photo, and you provide the caption.
Margaret Burleson, middle, of Glendale, Ariz., shares her front-row seat with the Nets' Devin Harris after he tried to stop a loose ball from going out of bounds in the Suns' 118-109 victory over New Jersey on Wednesday in Phoenix.
Give us your caption in the comments.