Who would've thought a playoff game between teams from Boston and New York would be so hyped?
Well, everyone.
The local newspapers had a little fun today with the game. Here's a look: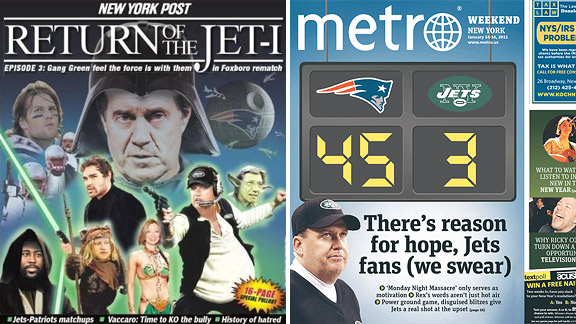 The New York Post's special section cover surprisingly pulled out all the stops, and New York's Metro offered a more analytical take.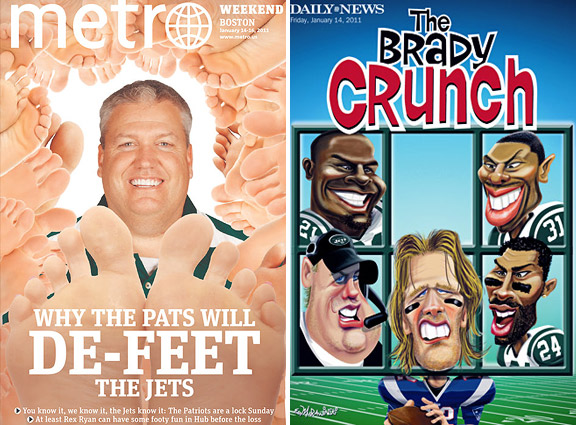 Boston's Metro didn't tiptoe around Rex Ryan, and the New York Daily News' special section cover went retro.