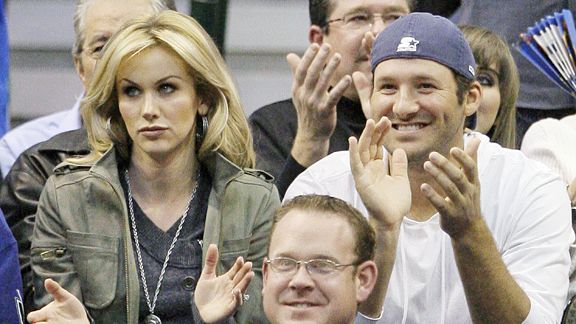 AP Photo/Tony GutierrezTony Romo and Candice Crawford -- give us your caption.
At Page 2, we know you're funny, so share your gift. We'll find a great photo, and you provide the caption.
Dallas Cowboys quarterback Tony Romo and his fiancée, Candice Crawford, watch the Mavericks beat the Los Angeles Lakers 109-100 on Wednesday night in Dallas.
Give us your caption in the comments.