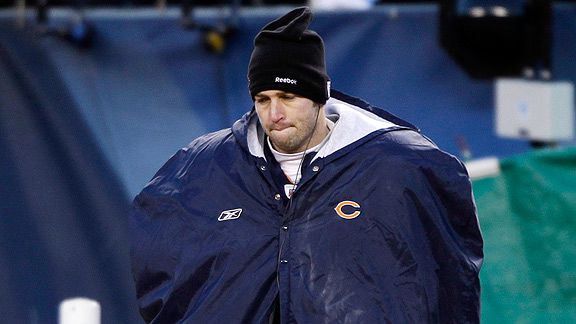 AP Photo/David J. PhillipWhat's on Jay Cutler's mind? Or his iPod?
At Page 2, we know you're funny, so share your gift. We'll find a great photo, and you provide the caption.
Bears quarterback Jay Cutler walks on the sideline during the second half of the Bears' 21-14 loss in the NFC Championship game to the Green Bay Packers. Cutler left the game with a knee injury.
Give us your caption in the comments.