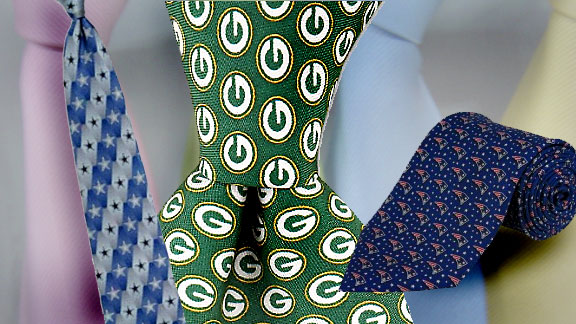 Kurt Snibbe/ESPN.com
What does a tie say about the person wearing it?
Well, for a car salesman in suburban Chicago on Monday, it said he was fired for refusing to take his Green Bay Packers tie off at work.
It was a bold stance, a message on behalf of professional sports tie-wearers everywhere. But what message do other NFL ties convey?