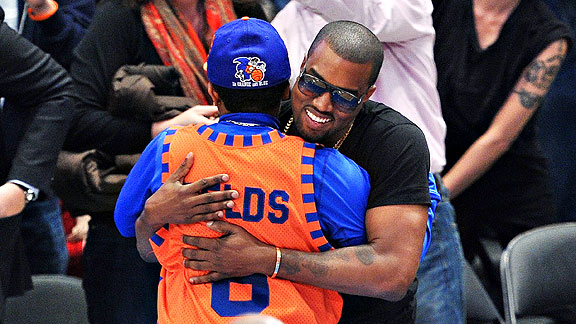 James Devaney/Getty ImagesWhat is discussed when Kanye West and Spike Lee get together?
At Page 2, we know you're funny, so share your gift. We'll find a great photo, and you provide the caption.
Spike Lee and Kanye West catch up during the New York Knicks' 93-88 victory over the Miami Heat at Madison Square Garden on Thursday night.
Give us your caption in the comments.
Yesterday: Our favorite from the Jimmer Fredette photo, by user BYUCOUGARS25: "After the game, BYU announces that it will rename 'the scorer's table' to 'the Jimmer's table.'"