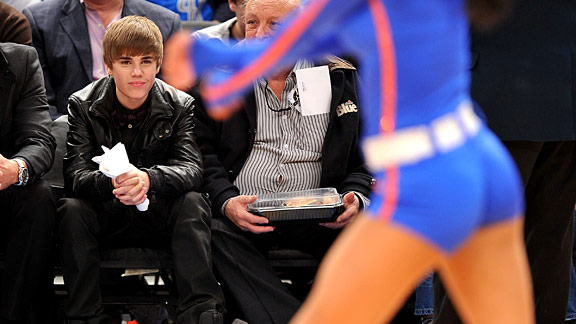 James Devaney/Getty ImagesPop star Justin Bieber at the Knicks game: Does Selena Gomez know about this?
At Page 2, we know you're funny, so share your gift. We'll find a great photo, and you provide the caption.
Justin Bieber watches the Dallas Mavericks' 113-97 win over the Knicks (and perhaps watches the Knicks City Dancers, too) at Madison Square Garden on Wednesday.
Give us your caption in the comments.
Yesterday: Our favorite from the Donald Driver media day photo from user 1981bevo: "Driver: 'Is your hair up to date on all its shots?'"