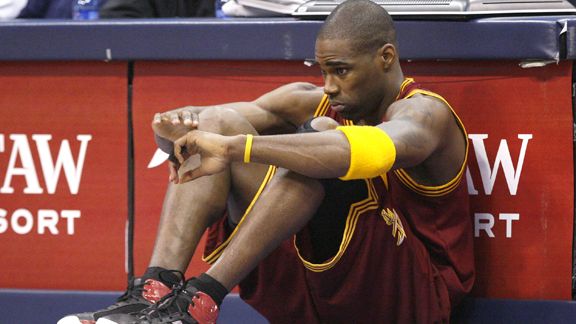 AP Photo/LM OteroWhat's Antawn Jamison thinking as he waits to check into the game for the Cavs?
At Page 2, we know you're funny, so share your gift. We'll find a great photo, and you provide the caption.
Cleveland Cavaliers power forward Antawn Jamison sits in front of the scorer's table waiting to be substituted into the game during the first half of the Cavs' 99-96 loss to the Dallas Mavericks on Monday in Dallas.
Give us your caption in the comments.
Yesterday: Our favorite from the photo of Slash and Fergie at the Super Bowl from user Spottschrift: "I see some Raiders fans made it to the Super Bowl."