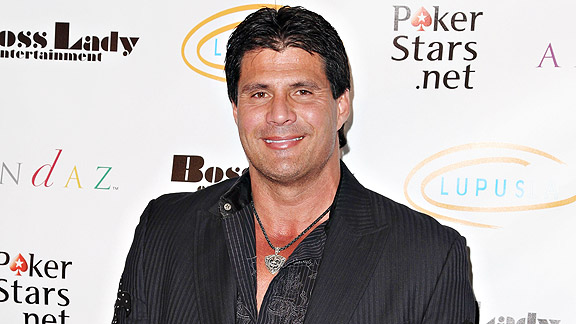 Angela Weiss/Getty ImagesJose Canseco is back with a new book. Operators are standing by.
Spring is almost here, and baseball players are cleaning their cleats and cleaning out their bathroom cabinets so it can only mean one thing: Jose Canseco has written another book.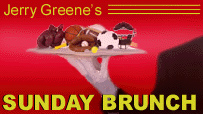 The former Bash Brother says the new book may be titled "The Truth Hurts" but that it will not be about steroids in the manner that his first two books -- "Juiced" and "Vindicated" -- were about his steroid use and, more importantly, the use of many others.
Uh, so what will his new book be about? His current power playing softball? He may find out that the truth really will hurt because who will want to read a Canseco book that's just about him?
And before we get to the main courses in today's Brunch, a few more observations from the previous week in the sporting world:
• Calvin Borel, who won three of the past four Kentucky Derbies, will represent the U.S.A. in the Meydan Masters jockey competition in Dubai on Thursday and Friday. Of course it's been tough financially in Dubai recently so has anyone told Borel that they'll be riding camels?