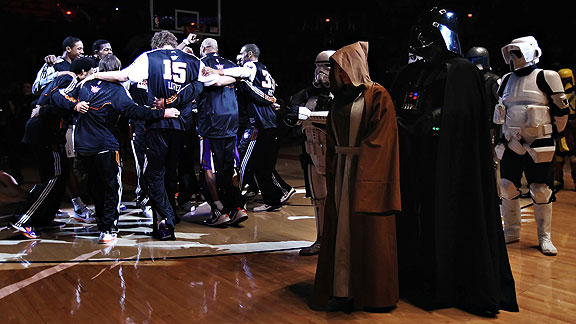 Christian Petersen/Getty ImagesHow would these two squads match up? The Suns seem to have the height advantage.
At Page 2, we know you're funny, so share your gift. We'll find a great photo, and you provide the caption.
The Phoenix Suns huddle up on the court near Darth Vader and characters from "'Star Wars" before the Suns' 113-108 loss to the Sacramento Kings on Sunday in Phoenix.
Give us your caption in the comments.
Friday: Our favorite from the photo of Reggie Miller congratulating Ray Allen from user jeffpayson: "Your toe was on the line."