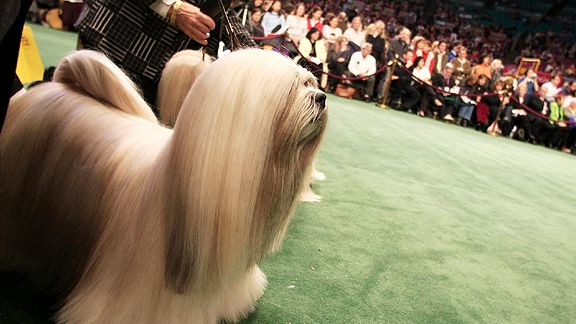 Timothy A. Clary/AFP/Getty ImagesHow many Best in Show titles have Lhasa apsos captured at the Westminster Kennel Club Dog Show?
Who needs the NFL when we've got the Westminster Kennel Club Dog Show? All right, so perhaps it isn't a perfect replacement for most sports fans, but this show has been going on since long before Red Grange ever picked up a football. Best in Show, the biggest prize available, was first awarded in 1907. Can you name the breeds with the most wins?
• Click here to take the Westminster dog show quiz by Sporcle
• Rank 'Em: Forget Westminster; what are your favorite dog breeds?