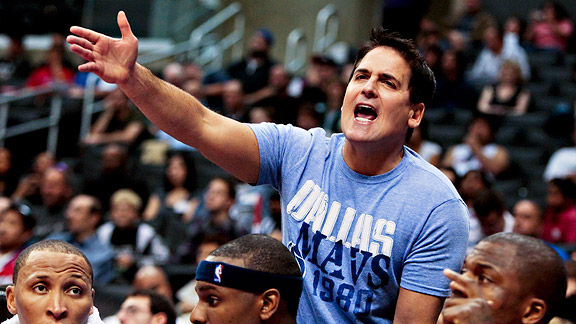 AP Photo/Bret Hartman
In the Pro's Questionnaire, our favorite sports figures take an abridged version of the most famous personality test, the Proust Questionnaire. Next up, Dallas Mavericks owner Mark Cuban, who, let's be honest, needs no introduction. Never one to hold back his thoughts, Cuban opened up for a few of our questions.
Your main fault:
Mark Cuban: I never stop working.
Your ideas of happiness:
MC: A sunny day with my family.
Your idea of misery:
MC: Losing a playoff game.
If not yourself, who would you want to be?
MC: Nobody.
Your favorite food/drink:
MC: Steak/Vitamin Water Zero: Orange.