San Antonio Spurs forward Antonio McDyess has played for six teams in over 16 seasons in the NBA.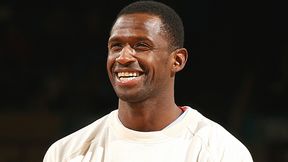 Nathaniel S. Butler/NBAE/Getty Images
McDyess, 36, said he knows all about the rigors of travel -- eating late and trying to find good spots to hit up some grub.
As of Wednesday, the Spurs were on a nine-game Rodeo road trip. McDyess said that landing late at night into a city and finding food isn't always so easy. "It's always tough," said McDyess. "You don't know when to go to sleep, when not. Some hotels have room service, some don't. Especially for the young guys. It's tougher for them as opposed to us old guys who have a little more experience with this."