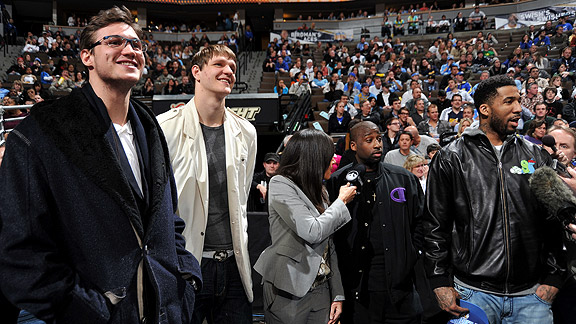 Garrett W. Ellwood/NBAE/Getty ImagesWhat are the new members of the Nuggets thinking as they are introduced in Denver?
At Page 2, we know you're funny, so share your gift. We'll find a great photo, and you provide the caption.
Newly acquired Nuggets Danilo Gallinari, Timofey Mozgov, Raymond Felton and Wilson Chandler watch a game against the Memphis Grizzlies at the Pepsi Center in Denver on Tuesday night.
Give us your caption in the comments.
Yesterday: Our favorite from the photo of Johnny Damon and Manny Ramirez talking in the Rays' outfield from user cansui: "So basically, Manny, that's multi-variable calculus."