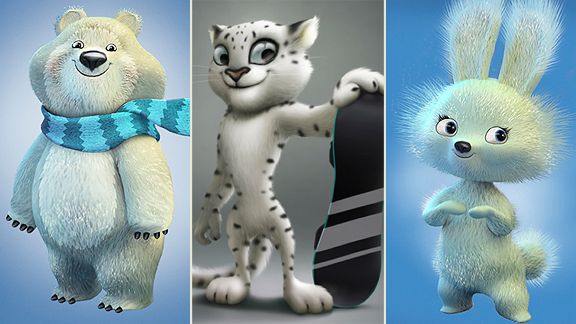 AP PhotosThe Polar Bear, Leopard and Hare were named as the official Sochi 2014 mascots.
The mascots for the 2014 Winter Olympics in Sochi, Russia, were recently announced, with a snowboarding leopard, a figure-skating bunny and a polar bear claiming the popular vote in a nationally televised gala in Russia.
But there is already controversy about the choices, after the first choice, Russian Father Christmas Ded Moroz, the equivalent to Santa Claus, was thrown out by organizers. Also, the snowboarding leopard, who just happened to be praised by Prime Minister Vladimir Putin, vaulted to the top of the leaderboard.
"Just after Vladimir Putin showed his sympathy for the leopard, its votes climbed sharply," Russian political analyst Dmitry Oreshkin said.
Why do we go through this every time? Page 2 has decided it's time to just create generic mascots that can be used at any Olympics and yet always represent the big issues of the Games. Have a look: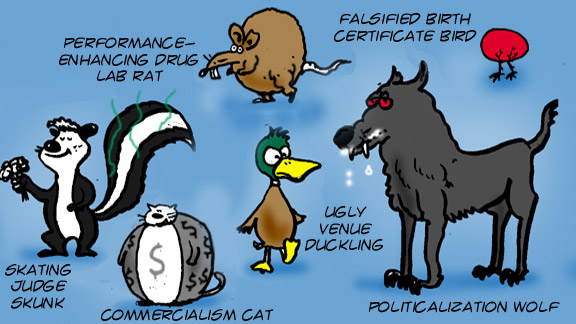 Kurt Snibbe/ESPN.com