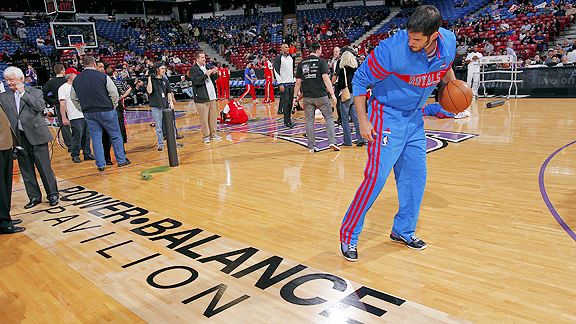 Rocky Widner/NBAE/Getty ImagesThe Sacramento Kings' Omri Casspi checks out the new name of his team's arena before the game.
At Page 2, we know you're funny, so share your gift. We'll find a great photo, and you provide the caption.
Omri Casspi of the Sacramento Kings glances at the new logo on the floor before the Kings' 117-102 loss to the Portland Trail Blazers on Wednesday. The arena changed names from ARCO Arena to Power Balance Pavilion before the game.
Give us your caption in the comments.
Yesterday: Our favorite from the photo of Dirk Nowitzki looking bewildered to an official from user coachsimpson: "It's only our women who don't shave their pits."