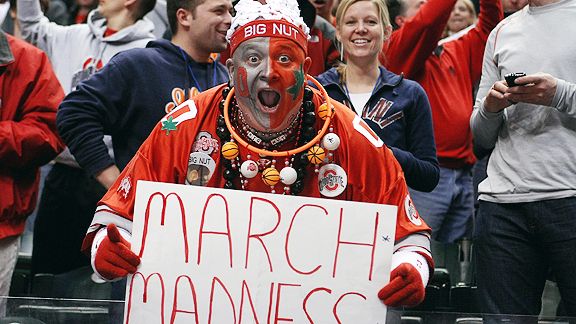 Chris Chambers/Getty ImagesThe Madness is here ... so are you going to be?
While most NCAA pools only allow the winner to send out a carefully crafted smack-filled e-mail, we have another brand of justice for you.
Enter the Page 2 Podcast Forever* group on the NCAA Tournament Challenge and the winner gets a guest spot on our show.
That's right, take home our title and you can practice a whole new version of the ancient tradition of rubbing it in. The challenge is yours, so let your macho flag fly by entering our tournament challenge today!
*In case you haven't been listening, we regularly praise the philosophies of this work of literature -- and have been long before Charlie Sheen's #winning came along.