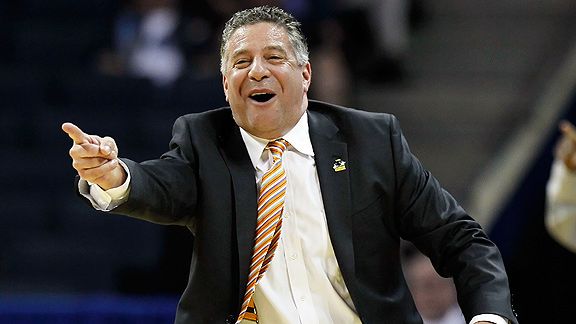 Kevin C. Cox/Getty Images"Ha ha! Look at that guy in the orange tie on the JumboTron acting like a doofus! Wait ... that's me!"
Bruce Pearl is reportedly out as Tennessee's men's basketball coach after a six-season tenure that ended in hot water with the NCAA.
This is a huge disappointment to Page 2, where we enjoyed his youthful exuberance, quotability and rapping prowess.
So what better way to look back on the Bruce Pearl era at Tennessee than with an awesome photo gallery?
• Click here to see Page 2's Bruce Pearl photo gallery