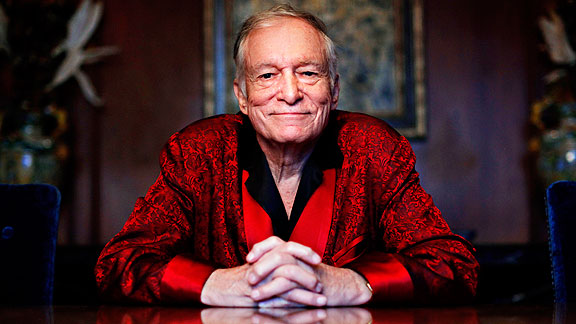 AP Photo/Jae C. HongOnly Hugh Hefner seemed to be able to forget the NFL's labor woes.
A trip to the Playboy Mansion is a once in a lifetime experience that one would remember the rest of his days. Unless you happen to be an NFL player, love golf and get a free pass to Hef's house once a year.
The Playboy Golf Finals in Los Angeles is just that for many gridiron stars. Over the weekend Playboy combined football, celebrities, 18 holes of golf, open bars and, of course, Playboy Bunnies for three days of intoxicating fun. The annual event, which benefits the International Brain Research Foundation, is capped off by a lavish lingerie and pajama bash at the Playboy Mansion.
"I don't think you can meet a man who can't have fun at the Mansion," said Cleveland Browns wide receiver Josh Cribbs. "I had a great time out on the course too. My putting game is amazing."
The event is the highlight of many players offseason but the ominous cloud of labor negotiations hung over the festivities all weekend. Players couldn't resist talking about what most figure will be a tumultuous summer at the negotiating table.