MIAMI -- Kenny Anderson moved about the AmericanAirlines Arena court recently, directing players where to go and what to do.
Just like old times for the former NBA All-Star point guard?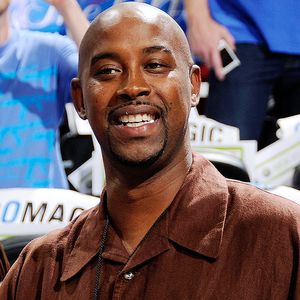 Jesse D. Garrabrant/NBAE/Getty ImagesKenny Anderson on life: "I have enough cheers to last me a lifetime."
Sort of. These days, the 40-year-old Anderson -- who spent 14 years in the league after being drafted No. 2 overall in 1991 -- is an instructor, not a player, and recently he conducted drills for Nike during the unveiling of LeBron James' new 8 PS shoe.
"I just want to stay in the game, stay relevant," Anderson said. "I love being in the gym. I love interacting."
Anderson, who lives in nearby Pembroke Pines, Fla., primarily trains area athletes in 1-on-1 settings, although he said he works with Nike for events in South Florida, Atlanta and his hometown of New York.
That's a big step for the athlete who lost most of the millions he earned during his NBA days, then turned things around to graduate from St. Thomas University (in Miami Gardens) last year.
Anderson calls his new role in life "real gratifying." In the past, he grappled with child support issues for his seven children, but his 10-year-old son Ken Jr. lives with him, and they attend the occasional Heat games.
And when Anderson does get into an NBA arena, or even step on to an NBA court, he said he doesn't feel regret for what's gone.
"I have enough cheers to last me a lifetime," he said. "I had everything and lost some things, but I'm still well off. I'm comfortable. I'm blessed to be in the situation that I'm in, and just trying to give back any possible way I can."