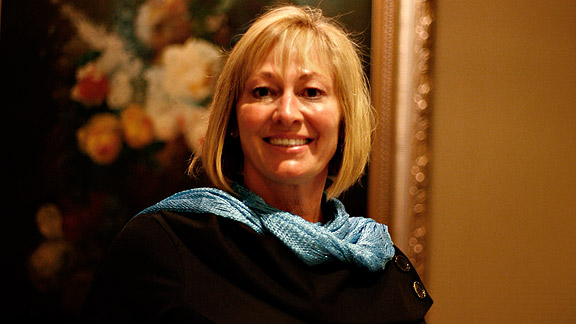 Julianne Varacchi/ESPN.comVicki Watkins is certain she prepared her son, Eagles draftee Danny Watkins, for life on the big stage.
NEW YORK -- For every player selected in first round of the NFL draft, Thursday night marked an irrevocable turning point. Each young man will soon be rewarded with a rich contract, head to live in a new city and face many new temptations.
For many of these boys-turned-men-overnight, their moms may become increasingly important sources of guidance and stability.
Perhaps no NFL mother-to-be knows that story better than Anita Jordan, the mother of new Saints defensive end Cameron Jordan.
She has already experienced football life through her husband, Steve Jordan, a former Vikings tight end and six-time Pro Bowler. She worked hard to shield Cameron from the celebrity that surrounded Steve.
"His friends' idea of him will change," she said. "Everyone will come at him asking for money, and you can't do that.
• Click here to read the entire story on espnW
• Click here to visit espnW, the online destination for female sports fans and athletes