How will last week's incident involving the Los Angeles police affect Pittsburgh Steelers wide receiver Hines Ward on ABC's "Dancing with the Stars"?
Not likely.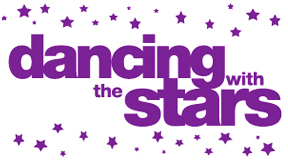 Ward was briefly detained at gunpoint Thursday in a mix-up over a reported stolen car, but he was released without being arrested, police said. Ward and a female friend were stopped at about 1:30 a.m. in North Hollywood because she had reported the car stolen on April 19, Sgt. Maria Morrison said. Police took Ward out of the car at gunpoint and handcuffed him, Morrison said.
Ward and the unidentified woman were released after she was able to prove the car was hers. "She had gone somewhere, misparked it, reported it stolen and found it later" but failed to cancel the police report, Morrison said.
Ward took the high road, releasing a statement: "I want everyone to know that this was a complete misunderstanding. The police were just doing their job. Apologies were made and it's now in the past."
And now Ward will be back on the dance floor Monday night as one of five remaining contestants on the 12th season of the show. He, along with Kirstie Alley, Chelsea Kane, Romeo and Ralph Macchio will be vying for the trophy as there are only two more weeks of the regular season.
They'll need to show off one unlearned ballroom dance and an instant Latin dance.