Pittsburgh Steelers wide receiver Hines Ward is likely safe on ABC's "Dancing with the Stars", but it's likely curtains for Karate Kid Ralph Macchio.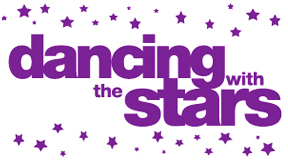 The 49-year-old actor was hobbling around Monday night after suffering a ruptured cyst on the back of his knee last week. He and his partner Karina Smirnoff hardly practiced any of the new dance moves and finished with 46 points out of 60, their worst showing of the season. Disney star Chelsea Kane led the way with 55 points, while Ward had 54.
"I made it to the end of the show, you know, and that was my goal," said Macchio, who was limping to the judges' table.
Walking off the floor, the audience and judges gave the duo a standing ovation.
"With the circumstances you did very well to cope with it, let alone doing it," judge Bruno Tonioli said.
If fans feel sorry for Macchio and he survives another week, then it'll be rapper Romeo given the boot. He and Chelsie Hightower had some missteps in their salsa routine.