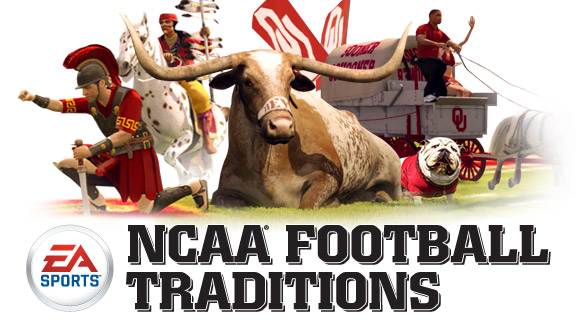 ESPN.com IllustrationYou have a chance to vote for greatest tradition
here
. My list isn't the same.
What is the greatest tradition in collegiate football?
Our SportsNation, plus EA Sports, is letting you answer that question by having a bracket-style tournament that began with 16 great traditions. They're down to the semi-finals, so without looking, I guessed at what the top four collegiate football traditions must be:
• Classical expulsion rule for all starting quarterbacks who break team rules or even break laws: "Seven strikes and you're out -- no exceptions!"
• Traditional statement by coaches one week before they leave town for a better offer: "I'm not going anywhere."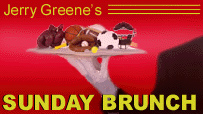 • Time-honored summer job for a starting wide receiver: "You flip this switch, let the field sprinklers run for an hour, then flip this switch and go home."
• Mandatory bidding for all Heisman Trophy candidates: "Opening bid is $180,000? Do I hear $200,000?"
Turns out I struck out as none of those traditions are among the semi-finalists. You can vote on SportsNation now. My prediction is that in the finals FSU's Chief Osceola and his horse Renegade will be runaway winners over Nebraska's "Tunnel Walk." What do you think?
And while you are pondering your vote, we'll list a few more moments in the week that was and will be while awaiting the main courses in this Independence Weekend Brunch: