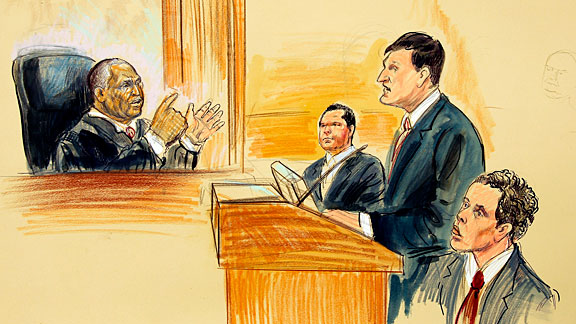 AP Photo/Dana Verkouteren
Your trusty cartoonist, Kurt Snibbe, is on vacation this week, so we'll be trotting out the old Page 2 photo contest. We'll find a great photo, and you provide the caption.
This artist's rendering shows Judge Reggie Walton, left, gesturing during the perjury trial of Roger Clemens, second from left, on Wednesday in federal court in Washington. Prosecutor Steve Durham is at the microphone, with House attorney William Pittard is at right.
Give us your caption in the comments.