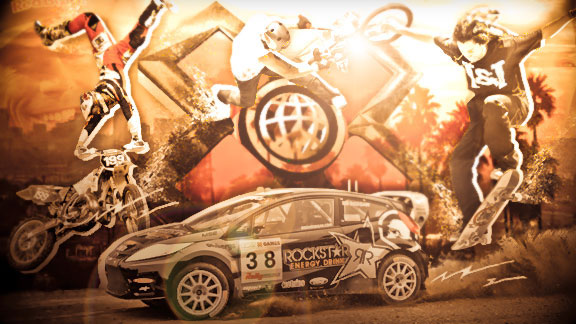 LOS ANGELES -- Legends Shaun White, Travis Pastrana and a host of other action sports stars convene on downtown starting Thursday for four days of X Games 17.
Here's a quick look:
Key events
Thursday: Moto X Best Trick (9:15 p.m. ET, ESPN). You might see a 75-foot front flip, a no-handed double backflip and an inverted 720.
Friday: Skateboarding Big Air (9:30 p.m. ET, ESPN). The 900 is almost passe, with six skaters doing it, but it's always great to watch in the open air.
Saturday: Men's Skateboard Street (4:30 p.m. ET, ABC). Ryan Sheckler has won three gold medals, including last year over Nyjah Huston, and is back for more.
Sunday: RallyCross (5 p.m. ET, ESPN). Tanner Foust, last year's Rally double gold medalist, returns in likely the most popular event at the Games.
By the numbers
2 -- Athletes competing in multiple sports (Travis Pastrana and Robbie Madison).
4 -- Bob Burnquist, Rune Glifberg, Andy MacDonald and Dennis McCoy have competed in every X Games.
13 -- Countries represented by athletes at X Games 17.
15 -- Age of Curren Caples, the first athlete to compete born after X Games' inaugural event.
17 -- Years that skateboarding and BMX have been in the X Games.
22 -- Number of disciplines at X Games 17.
24 -- Most medals overall, won by Dave Mirra.
57 -- Number of rookies at X Games 17.
400,000 -- Pounds of concrete to anchor the Big Air Ramp.
4.5 million -- Pounds of concrete used to barricade the Rally course.