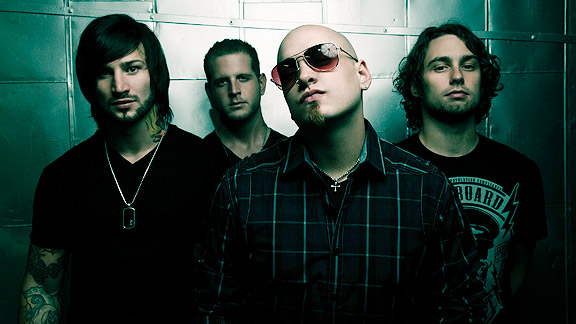 Egypt CentralThe Band Egypt Central is an integral part in the opening for the Baltimore Ravens.
For the better part of the new millennium, the Baltimore Ravens have become known for their take-no-prisoners style of play. After partnering with Memphis-based band Egypt Central, the Ravens and their fans may have found a way to kick the intensity up another notch.
The two sides recently agreed to use "Kick Off" -- a spinoff of the band's hit "Kick Ass" -- as the official kickoff song for the Ravens. The band has also received airtime at NFL games in Philadelphia, Kansas City and Dallas, but lead singer John Falls said that Baltimore has always had special meaning to the band.
"They've always shown us a lot of love and support," he said. "Baltimore kind of became a second home to us."
The members of the band -- Falls, guitarist Jeff James, bassist Joey Chicago and drummer Blake Allison -- all carry different NFL allegiances, but Falls said that there was one team they could all feel comfortable supporting.
"What's awesome about [Baltimore], that's the one team we all kinda agreed on because of our connection to the city," Falls said. "They're a hardnosed football team, and that's the kind of band we are."
Falls said that "Kick Off" is "about the connection between the band and the team. It shows how important they are to one another."
And the Baltimore fans? "They're second to none," Falls said.
"Kick Off" will debut as the official kickoff song on Sept. 11, when the Ravens host the Steelers in the season opener.
If Baltimore fans share similar faith as Falls, who picked the Ravens to face the Packers in the Super Bowl, "Kick Off" could become regarded as the missing piece to the championship puzzle.